Implant Dentistry Treatment in Mumbai
Dental Implants in Mumbai
A dental implant is a treatment that replaces damaged or missing teeth with artificial teeth that appear and function similarly to natural teeth. This Procedure can be a welcome alternative to ill-fitting dentures or bridgework, as well as an option when a lack of natural tooth roots prevents the construction of dentures or bridgework tooth replacements. 
The use of dental implants over dentures and bridgework is the first choice of dental implant surgeons in Mira Road, Mumbai for a variety of reasons, including the ability to replace one or more teeth without damaging surrounding teeth, support a bridge, and eliminate the need for a removable partial denture.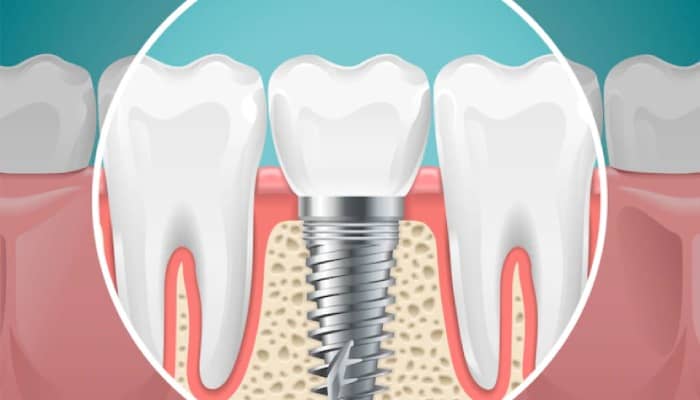 Find the best dental Implants in mira road and thane west, mumbai
The Procedure of Implanting Dental Implants in the Mouth
Dental implants are surgically implanted into your jawbone to act as the roots of missing teeth. Because the titanium in the implants integrates with your jawbone, they will not slip, generate noise, or cause bone damage like fixed bridgework or dentures. And the materials will not deteriorate like the teeth that support traditional bridgework. Anesthetic methods for controlling discomfort during the treatment include local anesthesia, sedation, and general anesthesia. 
You can consult with our team of experts or with Dr. Jashan S Arora himself about which choice is best for you. Depending on the type of anesthetic you receive, you'll be given detailed instructions on what to eat and drink before the operation. If you're undergoing sedation or general anesthesia, arrange for someone to drive you home after surgery and relax for the rest of the day. You can visit Smiling Teeth for dental implants in Thane West, Mumbai.
Visit Smiling Teeth - The Best Dental Implant Clinic
Dr. Jashan S Arora, a dental implant expert, performs this operation using his meticulously curated techniques and superior technological instruments. While doing the surgery, he humorously converses with his patients and makes them feel at ease. With his innovative approach, he makes Smiling Teeth one of the best dental implant clinics in Mumbai, India.
Find Other Dental Services by Smiling Teeth
Dental Clinic in Mira Road, Mumbai
Dental Clinic in Thane West, Mumbai