Kids Dental Clinic In Mumbai
Child Dentistry : Kids Dental Clinic
Our Smiling Teeth Dental Clinic in Mira Road, Mumbai is well-equipped as the kids dental clinic in Mumbai with cutting-edge technology and equipment that has been customized to meet the needs of youngsters. Among these are customized dental chairs, intraoral cameras, digital x-rays with smaller sensors that are more comfortable for pediatric patients, tiny-sized and adapted devices, and high-quality material.
Anxious youngsters are calmed and led through their dental visits by our well-trained and experienced kids dentist in Mira Road and Thane West, Mumbai. They genuinely care and will go out of their way to make each youngster feel unique. Dr. Jashan S Arora, one of the best kids dentists in Mumbai, is dedicated to ensuring that your child has a great experience each and every time. Whether your kid prefers to watch a movie, a cartoon, or simply talk, we will tailor their care to their needs and preferences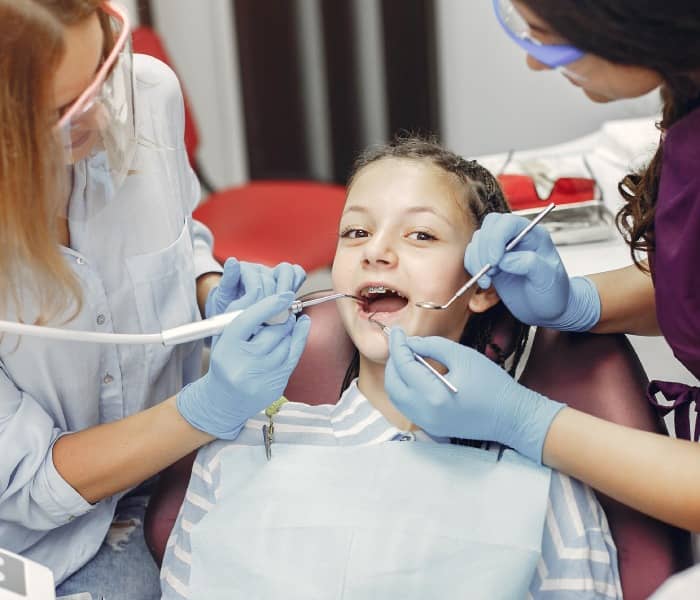 Find the best Kids dental clinic In mira road and thane west, mumbai
Importance of Child Dentistry
During the first six months of life, children begin to develop their baby teeth. They begin to lose their initial set of teeth at the age of 6 or 7 years, which are eventually replaced by secondary, permanent teeth. Without adequate dental care, children are at risk of developing oral decay and illness, which may lead to a lifetime of pain and consequences. Early childhood dental caries, an infectious illness, is now five times more frequent in children than any other disease.
Advantages of Visting Smiling Teeth The Best Kids Dental Clinic in India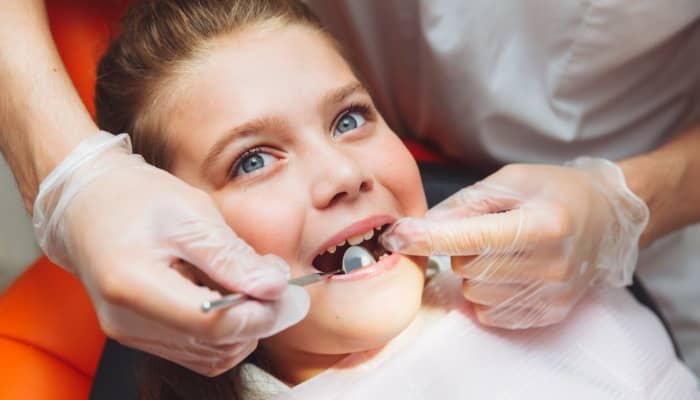 There are various advantages to regular dental care. it Repairs of dental cavities or defects, early detection of oral disorders related with illnesses such as diabetes, congenital heart defect, asthma, hay fever, and attention deficit/hyperactivity disorder, Gum disease and condition management, including ulcers, short frenulum, mucoceles, and juvenile periodontal disease, dental injury treatment (for example, fractured, displaced, or knocked-out teeth).
Find Other Dental Services by Smiling Teeth
Dental Clinic in Mira Road, Mumbai
Dental Clinic in Thane West, Mumbai