Cosmetic Filling & Teeth Whitening in Mumbai
Cosmetic Teeth Filling Treatment At Smiling Teeth
A dental filling, often known as cosmetic tooth filling, is a therapeutic method used to replace missing tooth structures caused by decay (cavity) or a traumatic event. Teeth fillings assist to fill up the missing structure and prevent it from progressing further. 
A filling is also used to restore damaged or chipped teeth, as well as teeth that have worn away due to activities such as teeth grinding, nail-biting, or just aging. 
Our teeth specialists in Mira road clinic frequently ensure that the procedure is conducted and completed in a few sittings.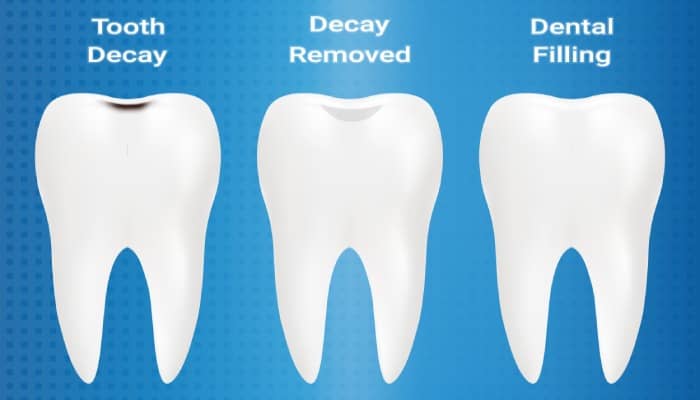 Find the cosmetic filling Treatment In mira road and thane west, mumbai
The Procedure of Cosmetic Filling at Smiling Teeth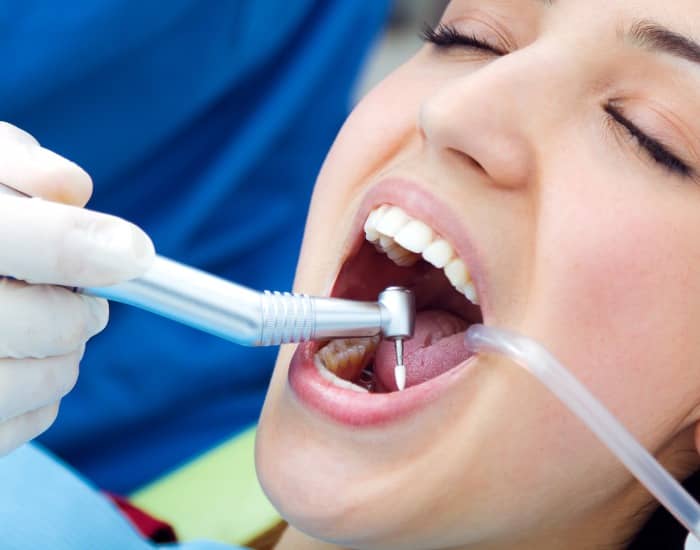 The first step is to determine how badly contaminated the tooth is, as Teeth Filling is only appropriate for mild fractures and decay. If necessary, an X-ray would be taken as part of the examination. We may or may not offer local anaesthetic to make the region numb so that you have a comfortable experience, depending on the intensity and your pain level. 
The decaying portion is then completely cleaned until a healthy surface of the tooth is ready for restoration. A filling is then put to the region to fill the cavity in accordance with the contour of the tooth. 
Finally, the completed tooth may be polished to obtain a smooth structure that mimics the shape and colour of your teeth. 
Teeth Whitening Treatment at Smiling Teeth
While on the other hand, Teeth whitening is a procedure that removes stains from the tooth surface and lightens the natural colour of the teeth. 
It is one of the most popular and commonly used cosmetic procedures. With the advancement of modern technology, at smiling teeth for teeth whitening treatment we now offer superior whitening treatment processes that provide consistent and long-lasting results.
The Procedure of Teeth Whitening Treatment
We begin by photographing your teeth, which will aid in tracking the progress of your therapy as a pre-treatment record. 
This is also used to inspect your teeth and detect discoloration. Following the examination, we will begin by cleaning the tooth. This aids in the removal of the film that has formed on your enamel as a result of the food and saliva you consume. 
Following this, the whitening procedure begins. The complete procedure takes between 30-90 minutes, depending on the severity of the stains on the teeth.
Find the best Teeth Whitening treatment in mira road and thane west, mumbai
Find Other Dental Services by Smiling Teeth
Dental Clinic in Mira Road, Mumbai
Dental Clinic in Thane West, Mumbai
Find the best dental clinic near mira road and thane west, mumbai
Find the best dental clinic near mira road and thane west, mumbai