+10 Years Experienced Dentists
+11 Years Trusted Service
+24,300 Patients Treated
No. 1 in Patient Satisfaction
Smiling Teeth - Trusted Dental Clinic in Mira Road, Mumbai
Smiling Teeth is a private dental clinic that provides highest quality dental care to patients in and around Mira Road, Mumbai, Maharashtra. Since 2010, our team of experienced staff has been delivering endless smiles to over 700 patients under the guidance of Dr. Jashan S Arora. We offer wide range of dental services at our clinic:
Our Specialised Dental Services
You can trust the dental team of Smiling Teeth Dental Clinic in Mira Road, Mumbai  who are ready to welcome you in a warm and friendly environment!
No Hidden Surprises, No Hidden Charges
Our staff will explain to you the possible options for your dental issues along with the charges on your first visit so that you don't get any surprises afterwards.
Find the Best Dental clinic In Mira Road and Thane West, Mumbai
Why choose Smiling Teeth Dental Clinic?
Founded by Dr. Jashan S Arora, a trusted veteran dentist in Mumbai
Latest equipments & procedures available
Experienced dental staff for complete care
Affordable pricing options
Personalized care & Attention to each patient
Easily book an appointment to save your time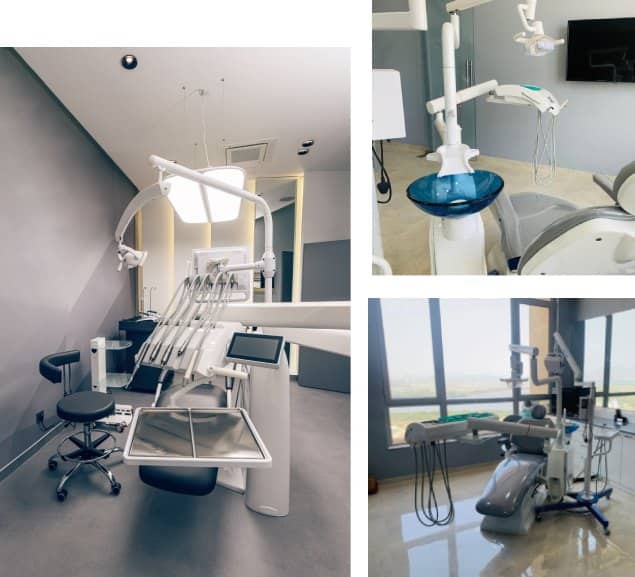 Dr. Jashan S Arora is the best dental surgeon in Mira Road and Thane West, Mumbai. He has been providing excellent quality service to his patient for the last 10 years. Friendly and Humorous, he makes your dental treatment a pain-free procedure.
Our creditable educational background, professional experience has made us one of the best with both national and international patients in practice. We provide the highest scale achievable, utilize state-of-the-art equipment, and are assisted by a staff that has been specially trained to provide care. He completed his BDS from Nair Hospital Dental College (the most reputed dental college in Asia), Mumbai.

Dr. Jashan S Arora is The Best Dentist in Mira Road and Thane West, Mumbai. Our helpful and experienced doctor at Smiling teeth helps you to remove the fear of going to a dentist.
Excellent doctors, very thorough and caring! I got my wisdom tooth extracted from here, at first I was very anxious about the procedure but the doctors are sensitive to that and go an extra mile to make you feel comfortable! Top skills, great knowledge and extreme professionalism, I highly recommend this clinic to everyone.
I did my braces treatment here...i got ceramic braces...Dr Jyoti has relieved my anxiety and made me feel comfortable throughout the treatment...I'm very happy with my new smile ....i would highly recommend dr Jyoti fr braces treatment...i want to add that braces treatment here are at affordable rate with easy pay installment in Baner area.
Dr. Jashan Arora is the Best dentist in Miraroad. He had done pan free root canal treatment for my mom. And tooth extraction was extremely painlfree. I recommend all my friends and family to visit here for all their dental treatments. Thank you Smiling teeth dental clinic for this amazing pain-free treatment.
A really nice doctor and lovely staff. In my case the treatment wasn't fully pain free because it was a root canal but the pain was at a minimal and I will surely go back to this clinic in the future. Very clean and hygienic and a very comfortable experience all together.
I feared a trip to the dentist and continued to bear the pain.. I wish I knew earlier about how comfortable and painless a root canal could be. Best Dentist Ever. I would recommend Dr Arora's Smiling Teeth for their expertise and professionalism.I laud the staff that make your experience seamless with a smile. My Teeth are indeed smiling. Thank you all.
Dental Clinic in Mira Road, Mumbai
Dental Clinic in Thane West, Mumbai