Dental Braces Treatment in Mira Road, Mumbai
Braces Treatment at Smiling Teeth - Dental Clinic
Dental braces are equipment that is used to move teeth into the proper position. They are constructed using wires, brackets, and bands. Braces help to address uneven tooth alignment, jaw correction, chewing enhancement, and smile and look, resulting in a rise in personality. Come in for a consultation at our Smiling Teeth Clinic, one of the finest facilities that contain a team of the best orthodontist in Mira Road, and we will advise you on treatment choices based on your situation.
We frequently look for a dentist to do any dental surgery, however, there is a distinction between a dentist and an orthodontist. If you search for the best dentist in Mira Road, Mumbai,  for braces you may get a generalised result; but, if you search for the best orthodontist for braces in Mumbai, you will always discover smiling teeth clinic at the top for the overall care and services provide by our dedicated team of orthodontist doctor in Mira Road, Mumbai, giving out the best results possible.   
Most people find the treatment to be painless. Your bonding session might last up to two hours, so bring some music to help pass the time. Smiling Teeth clinic offer affordable teeth braces cost in Mira Road and Thane West, Mumbai.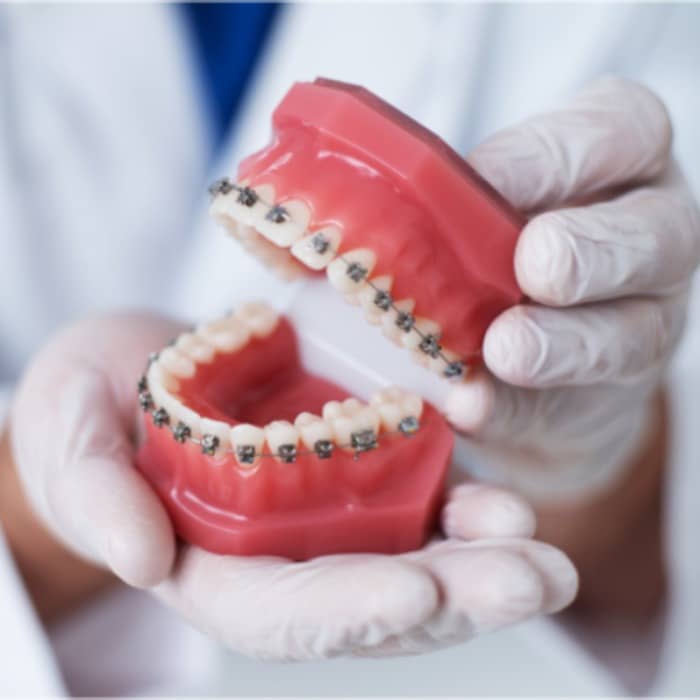 Find the best braces dentist In mira road and thane west, mumbai
Procedure of Dental Braces Treatment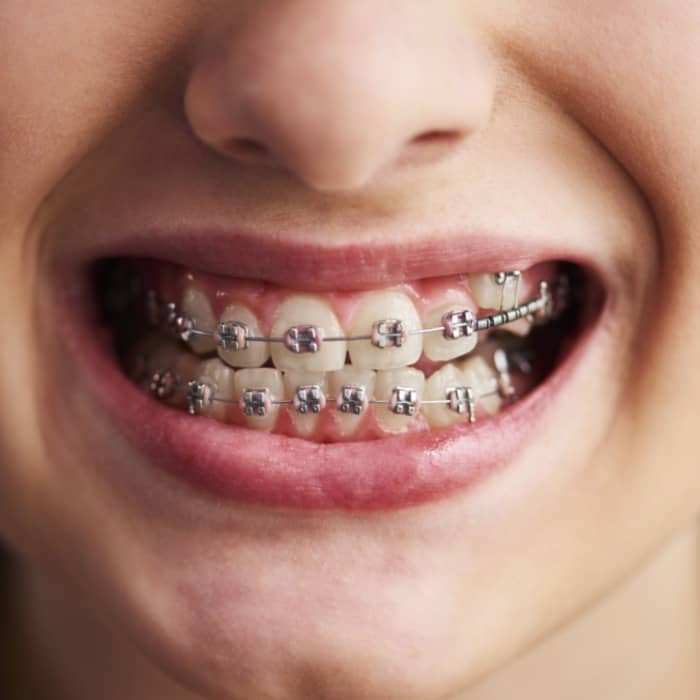 To begin, your orthodontist will put a device to keep your mouth dry and your tongue in place.
 

He or she will next dry your teeth and apply an etchant to prepare the tooth surface for bonding.

 

The braces will then be applied to your teeth with a specific adhesive to keep them in place during your therapy.

 

Braces work by applying steady pressure to your teeth for lengthy periods of time. Your jaw progressively changes shape to adjust to this pressure.

We tend to conceive of our teeth as being physically related to our jawbone, which makes it difficult to comprehend how they may be moved.



Underneath your gums is a membrane-enclosed by bones that connects your teeth to your jaw. This membrane regulates the position of your teeth and reacts to the pressure exerted on them by braces.
Find Other Dental Services by Smiling Teeth
Dental Clinic in Mira Road, Mumbai
Dental Clinic in Thane West, Mumbai