Treatment of Geriatric Dentistry in Mumbai
Geriatric dentistry is the practice of providing oral care to the elderly, many of whom require the diagnosis, management, prevention, and treatment of problems associated with age-related dental diseases. According to the research, more than half of dental patients over the age of 60 are on medication or have a medical condition. While dealing with elderly patients it is extremely important to be patient and careful.

It is not always possible to complete a dental exam or treatment with an elderly patient if you lack the proper dental equipment and technologies. Older patients are also more sensitive to dental medications such as analgesics and local anesthetics. At Smiling Teeth Dental Clinic, Dr. Jashan Arora keeps all the arrangements that are made according to the elderly people, keeping everything in mind.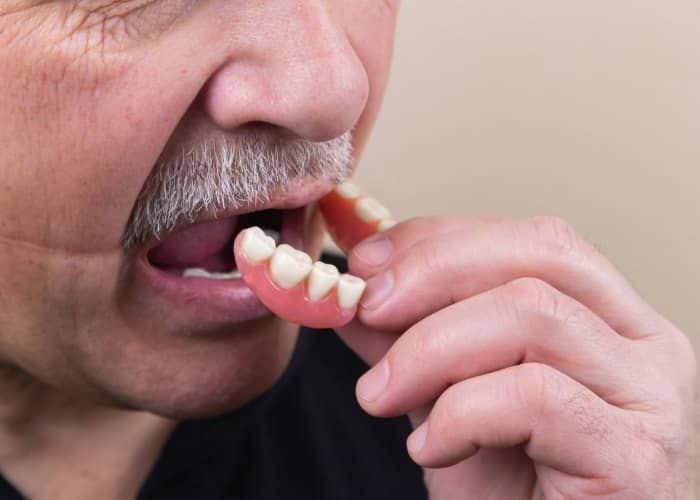 Find the best dental clinic near mira road and thane west, mumbai
Geriatric Dentistry at Smiling Teeth in Mumbai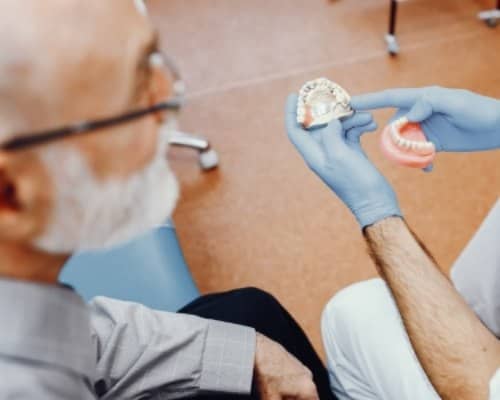 As we age we notice the progressive deterioration in oral health starting with the loss of teeth, periodontitis, tooth decay, dry mouth, denture problems, gum disease, and dental erosion negligence of oral health can also cause dental cancer easily, especially among the Elderly. The oral mucosa conducts critical defensive activities that have a significant impact on the patient's overall health and well-being are among the conditions addressed by geriatric dentistry. 

Changes in the oral mucous membrane cause a tremendous amount of discomfort. Oral mucosal immunity changes will almost certainly occur as people age. On Experiencing any discomfort in the mouth it is advisable to seek medical help as soon as possible.
Geriatric Dentistry in Mumbai
Dr. Jashan S Arora understands that even the greatest patience and preparation aren't always enough. Because of his gentle and compassionate approach, Dr. Jashan S Arora is regarded as one of the best geriatric dentists in Mira Road. He makes certain that only trusted caregivers are included in the treatment process, allowing them to be present to provide comfort and reassurance.

Because older patients with cognitive limitations are easily overwhelmed, he uses short, simple sentences to relax the patient and ease the treatment process. As a result, he is willing to stop treatment if necessary and resume it later in the day or week, as long as the delay does not jeopardize the patient's health.
Find Other Dental Services by Smiling Teeth
Dental Clinic in Mira Road, Mumbai
Dental Clinic in Thane West, Mumbai