Smiling Teeth
Searching for a Dental Clinic in Mira Road and Thane West, Mumbai? Call us, we are here to help.
About The Smiling Teeth Clinic
Smiling Teeth is a cutting-edge private dental clinic located in the delightful city of Mumbai. We deliver thorough individual personal dental care to patients of any age with an equal dedication to oral wellbeing, comfort and safety. We are your cordial, proficient and reasonable dental specialists in Mumbai offering a broad range of dental services at our clinic. At Smiling Teeth, we provide top quality and reasonable dental treatment to all our patients. Our committed and skilled dental specialists have broad experience in making blissful, healthy and happy smiles. Everything we do, we do with ethics and morals. Our patients' needs are at top in the priority list.  The services we offer include Painless Root Canal, Implant Dentistry, Full Mouth Rehabilitation, Child Dentistry among other expert dental services! Currently, We have 2 branches of Smiling Teeth located in Mira Road and Thane West, proudly upheld by an accomplished and profoundly talented group of dental Clinic in Mira Road and Thane West, Mumbai. All our experiences combined; we offer you expert dental care in a comfortable clinic. Trust Smiling Teeth for a focused dental group, ready to invite you into a warm and friendly environment.
Our Doctor
Dr. Jashan S Arora
BDS - Maharashtra Institute of Dental Sciences Research (Dental College), 2010
Dr. Jashan S Arora is a dental surgeon who has been providing excellent quality of service to his patient since last 10 years. Friendly, Humorous, makes your dental treatment a pain free procedure.
Our creditable educational background, professional experience has made us one of the best with both national and international patients in practice. We provide the highest scale achievable, utilizes state-of-the-art equipment, and are assisted by a staff that has been specially trained to provide care. He completed BDS from Nair Hospital Dental College (most reputed dental college in Asia), Mumbai.
Dentist in Mira Road and Hiranandani Estate Thane west Smiling teeth helps you to remove the fear of going to a dentist.
SCHEDULE AN APPOINTMENT WITH YOUR DENTAL CLINIC IN MIRA ROAD AND HIRANANDANI ESTATE THANE WEST.
Smile Design & Smile Makeover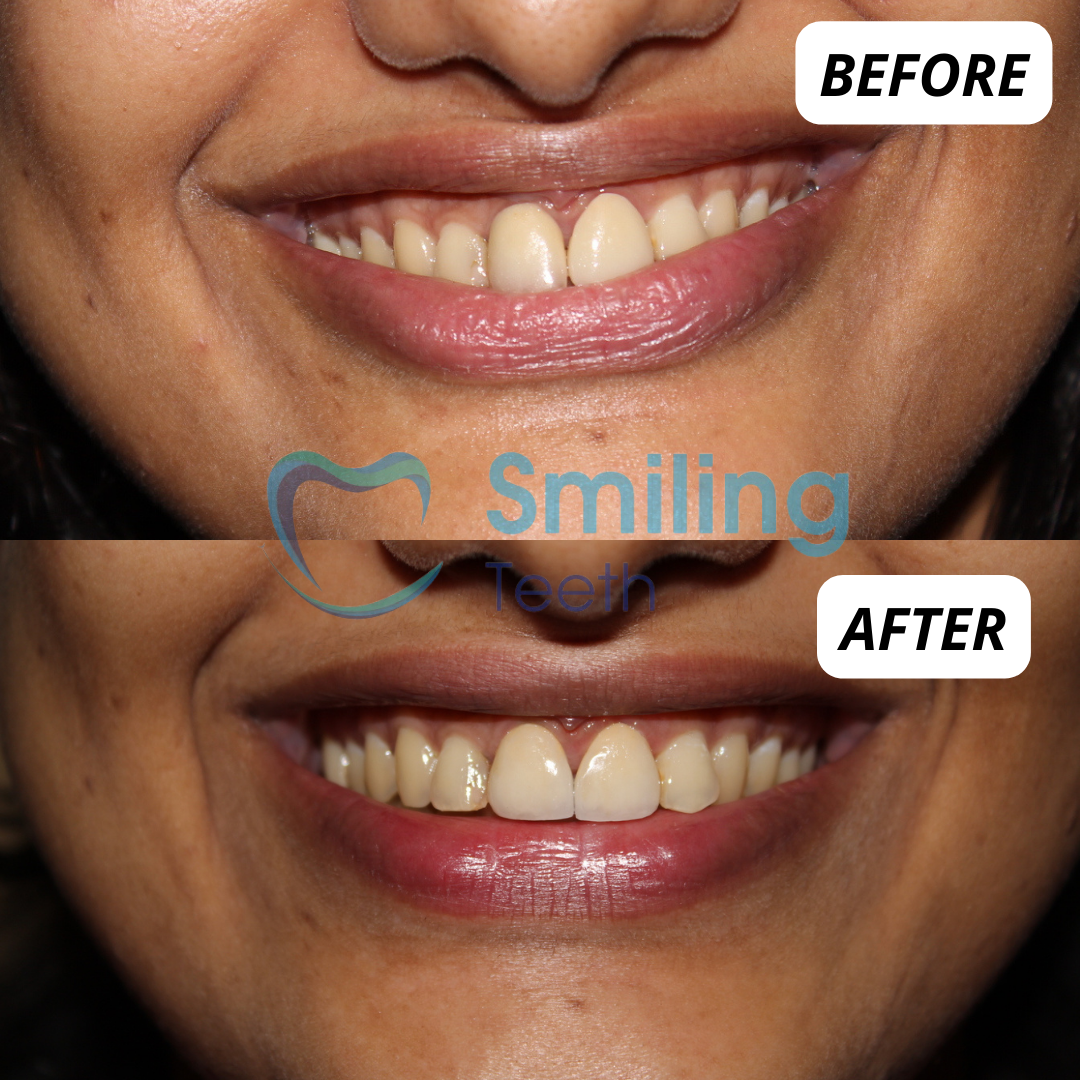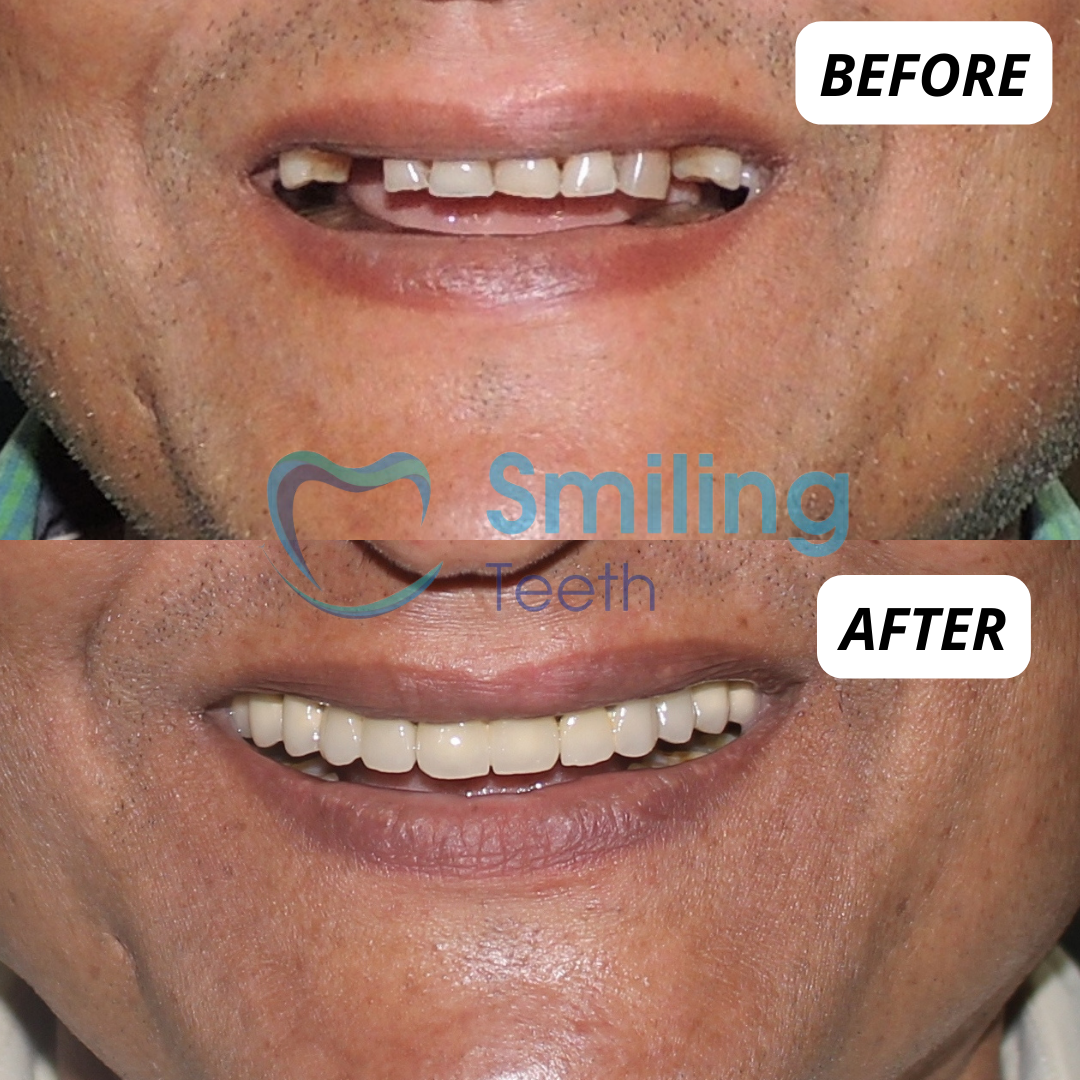 Fill out the form below and we will contact you during our working hours.
Please call 8097869836. Urgent care is provided usually on the same day.
Patient Testimonials About Smiling Teeth
Moved to Mira Rd recently and was looking for a Dental clinic that would take good care of my dental issues without me going through painful procedures. Smiling teeth is one of the best Dental clinics I ever visited and they ensure you are provided painless treatment. The doctors Dr Jashan Arora alongwith all the supporting staff are very welcoming and friendly. During the current pandemic situation too I felt very safe and comfortable getting myself treated there because of their great levels of cleanliness and hygiene measures. They ensure that the place does not get crowded as appointments are given for specific time.Very well managed and Highly recommended dental clinic.
I was happy with Doctor friendliness, Explanation of the health issue, Treatment satisfaction, Value for money. My tooth extraction was being handled by doctor and team very efficiently. Entire team is very friendly, supportive and understanding. I would always recommend everyone to get their dental problems addressed here. All the best and keep the good work going.
The services that I receive from smiling teeth is excellent. Doctor and the staffs are friendly and ensure that I am properly informed about my appointments and they do give follow up calls. Not only he has taken great care of painless root canal, but also he is lovely to speak with at every appointment. It's rare to find a doctor that combines such personal touches and care for a patient as a person with outstanding quality of medical care. I have had nothing but positive experiences with Dr. Jashan and his co doctor, his office receptionist / go-to guy. I highly recommend becoming his patient
I feared a trip to the dentist and continued to bear the pain.. I wish I knew earlier about how comfortable and painless a root canal could be. Best Dentist Ever. I would recommend Dr Arora's Smiling Teeth for their expertise and professionalism.I laud the staff that make your experience seamless with a smile. My Teeth are indeed smiling. Thank you all.
I would like to highly recommend Dr Arora for his professionalism and incredible patience for people like me who have a real fear of the dentist. I have been there for different treatments and every time the appointment was on time and I had a precise details of what was going to be done. And the treatment was always perfect. As a french citizen and having dealt with several dentists in different countries, for me, Doctor Arora has reconciled me with dental care. I can even say that now I like to go to the dentist, but only to Smiling Teeth! His colleague who deals with implants is also very professional. They really are a wonderful team with whom one feels safe and in a good hands. All the staff at this dental clinic are extremely professional and friendly. Thank you Dr. Arora for reconciling me with this profession.